"Repair & Maintenance of Navigational Systems" General Directorate
Organization Chart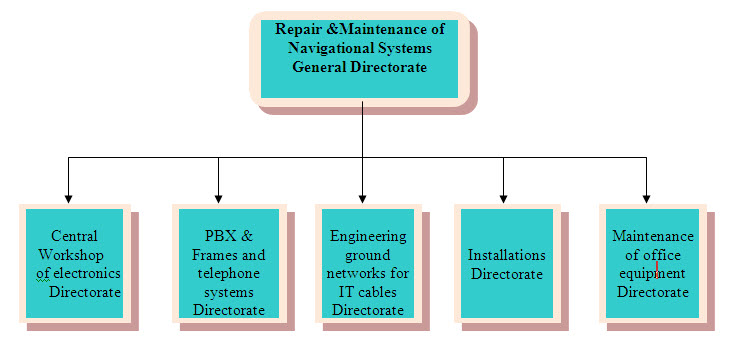 •Provide effective Repair & Maintenance of navigational service to support Air Traffic Control on 24/7 basis.
•Identify the source of the faults, repair and test the modules.

Central Workshop for electronics
• Maintain and repair all navigational equipments within the Engineering Sector at all airports within Egypt
• Repair all faulty electronic boards(units).

Maintenance of office Equipment
•Maintain and repair all NANSC office systems(Faxes and Photocopiers).

Installations
•Install, maintain and repair NANSC antennas & masts, antenna cable networks and earthing of ground navigation systems.

PABX, Frames and Telephone Systems
• Maintain and repair NANSC PABX, frame and telephone systems
Ground Network Engineering
• Maintain and repair all NANSC ground data networks.